Wash station with horse stall
Skip to product information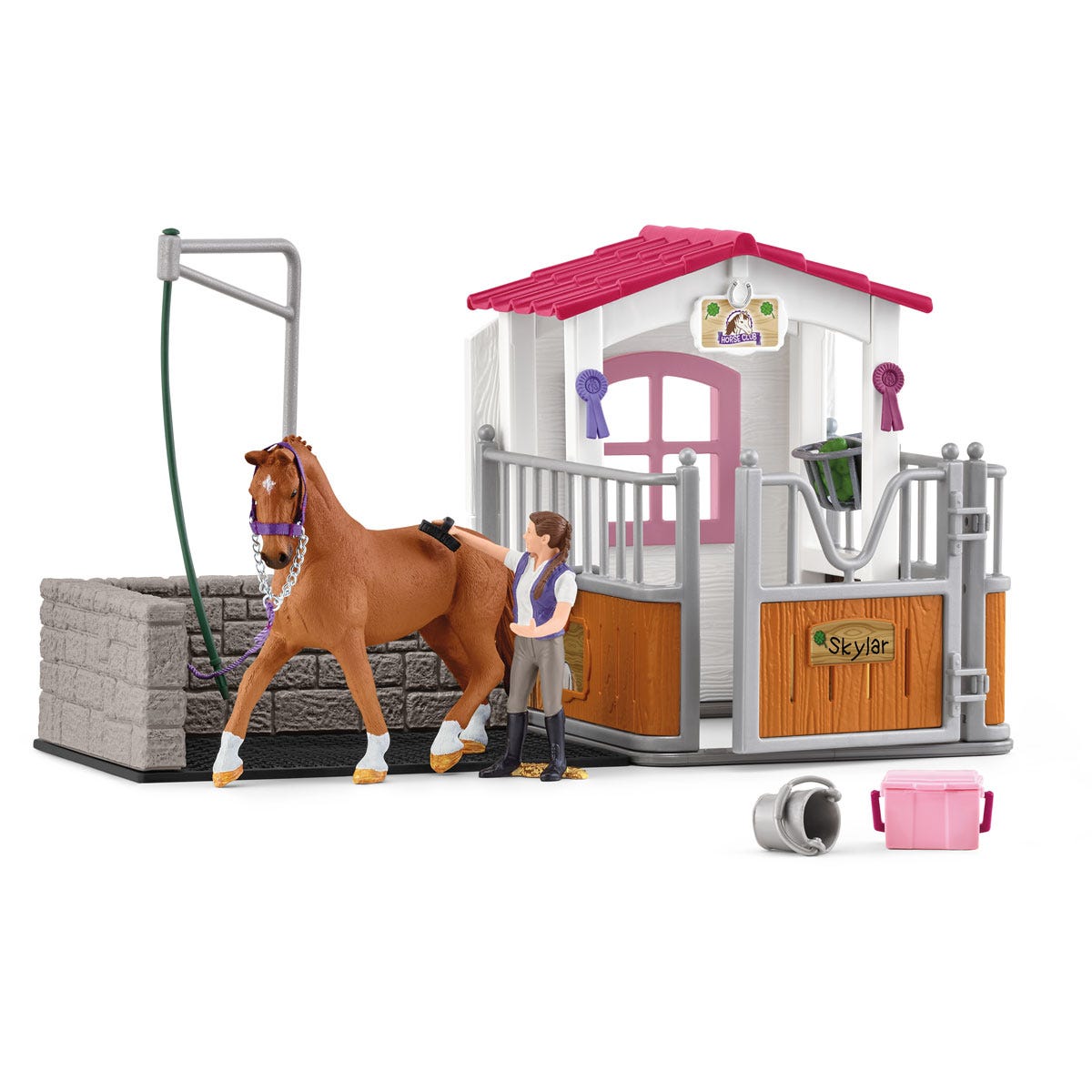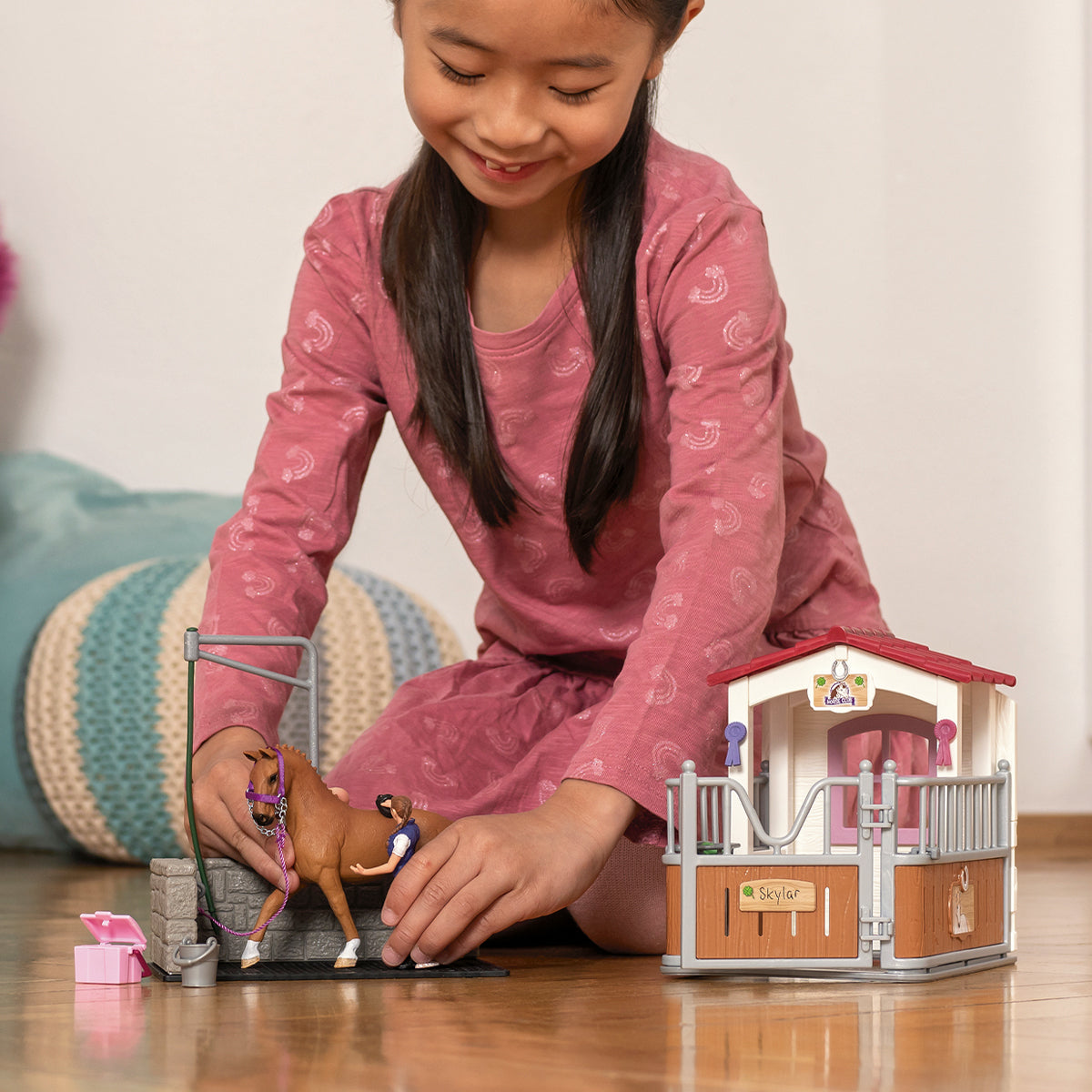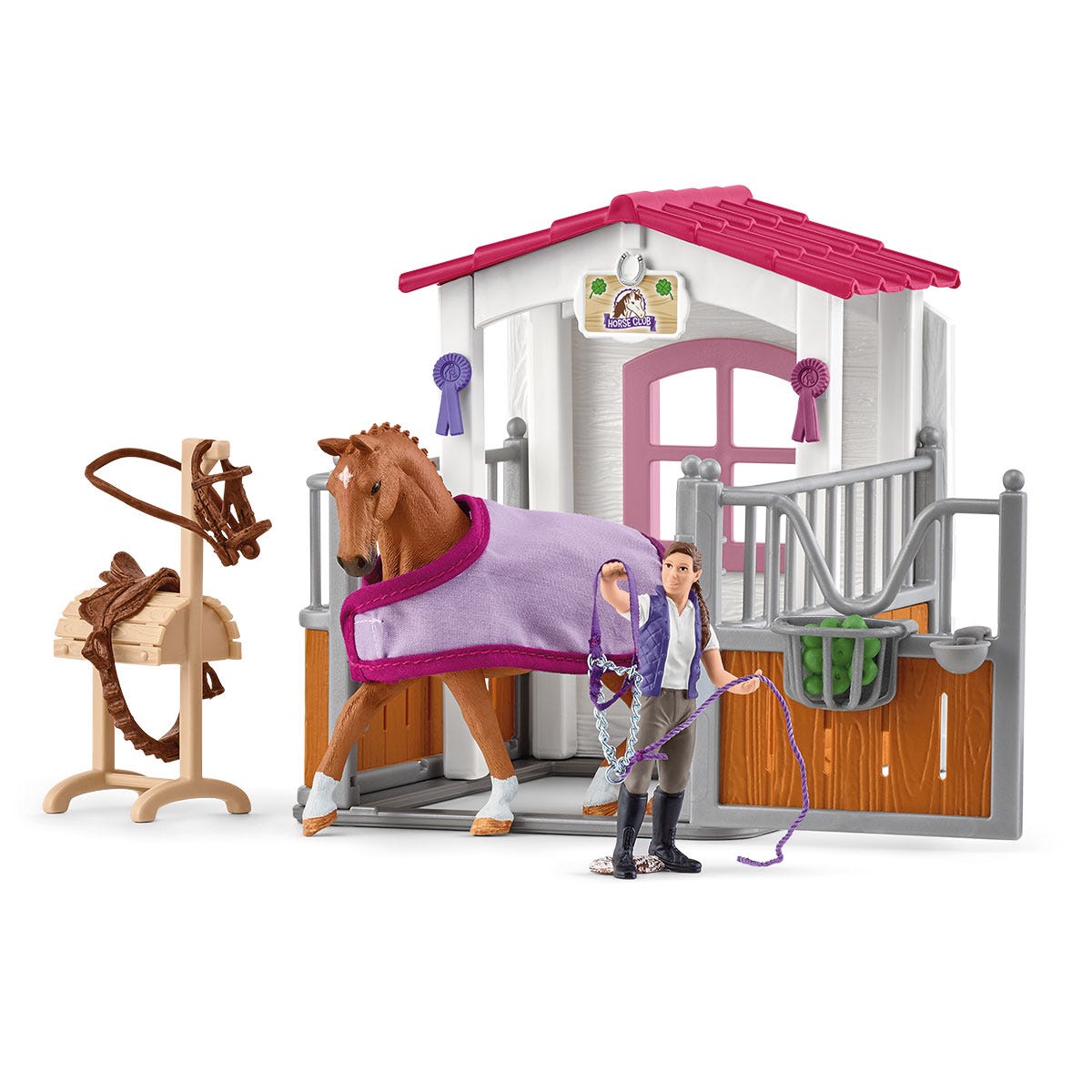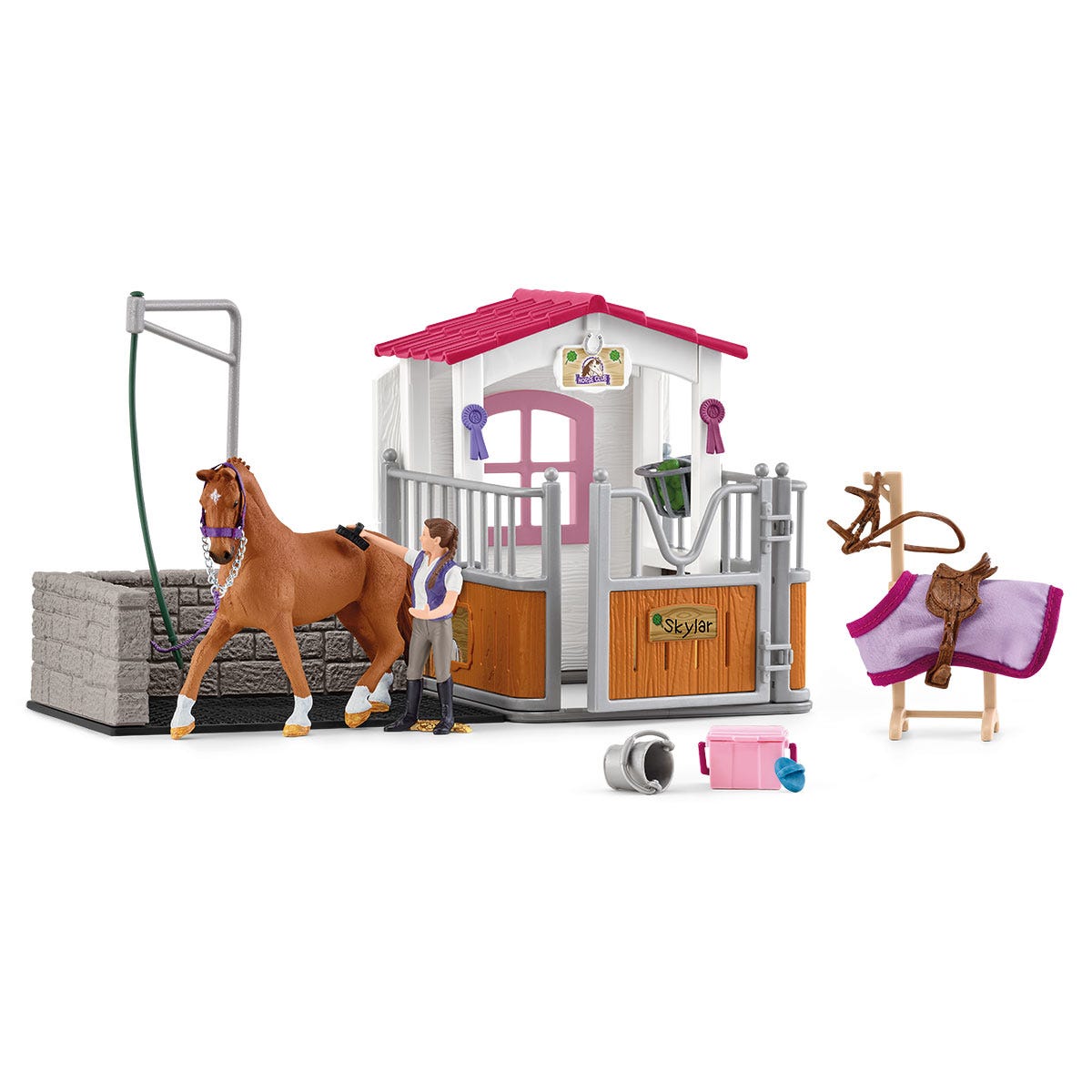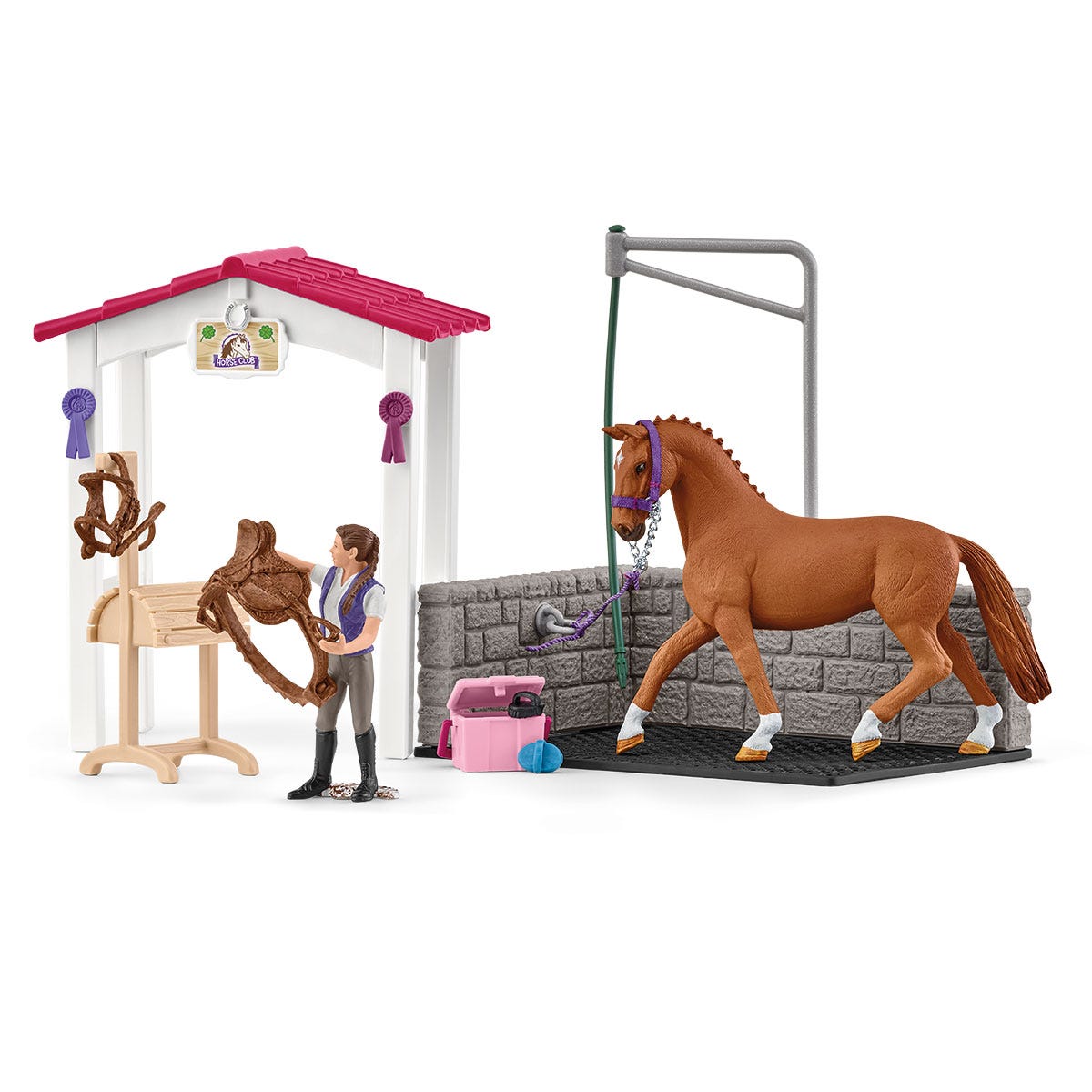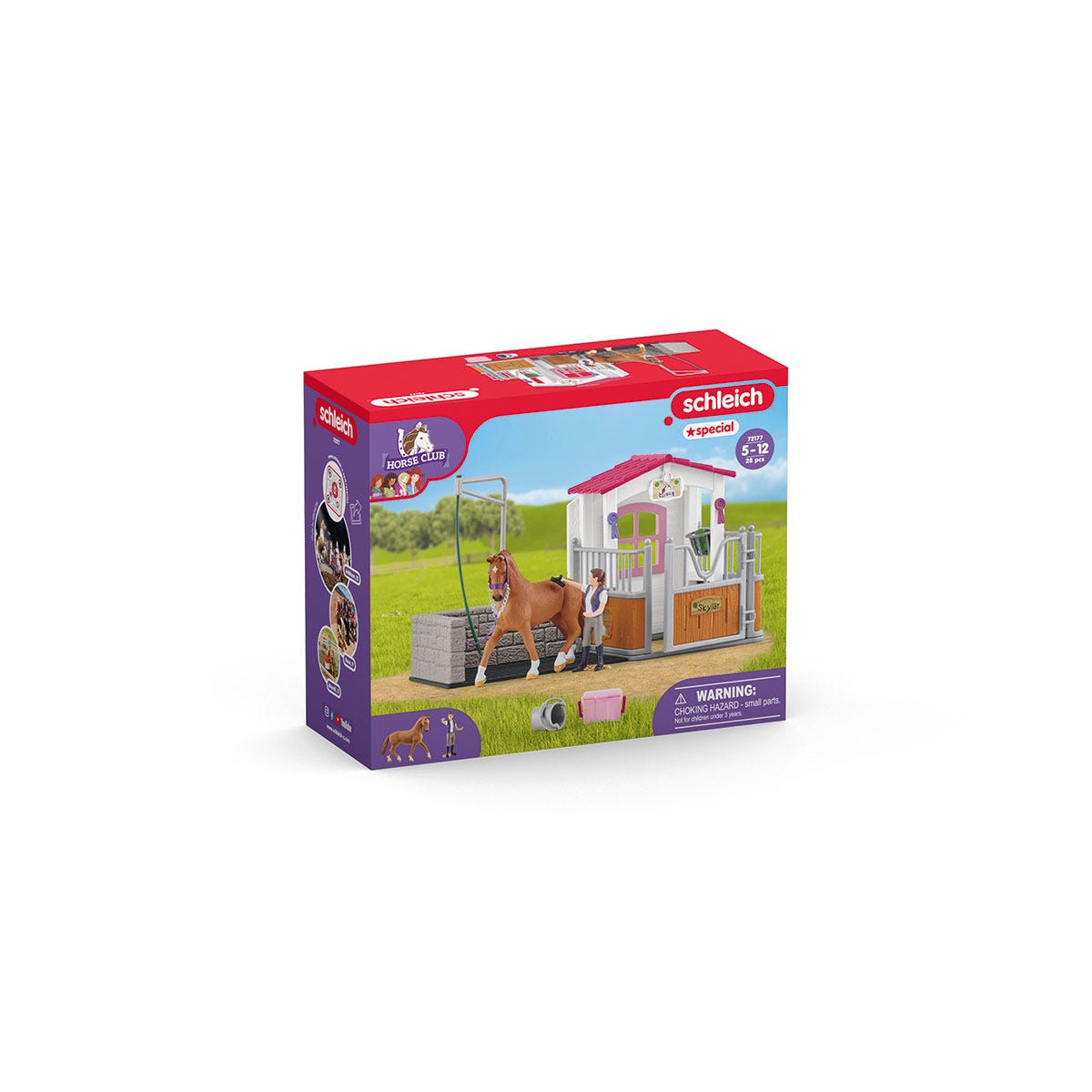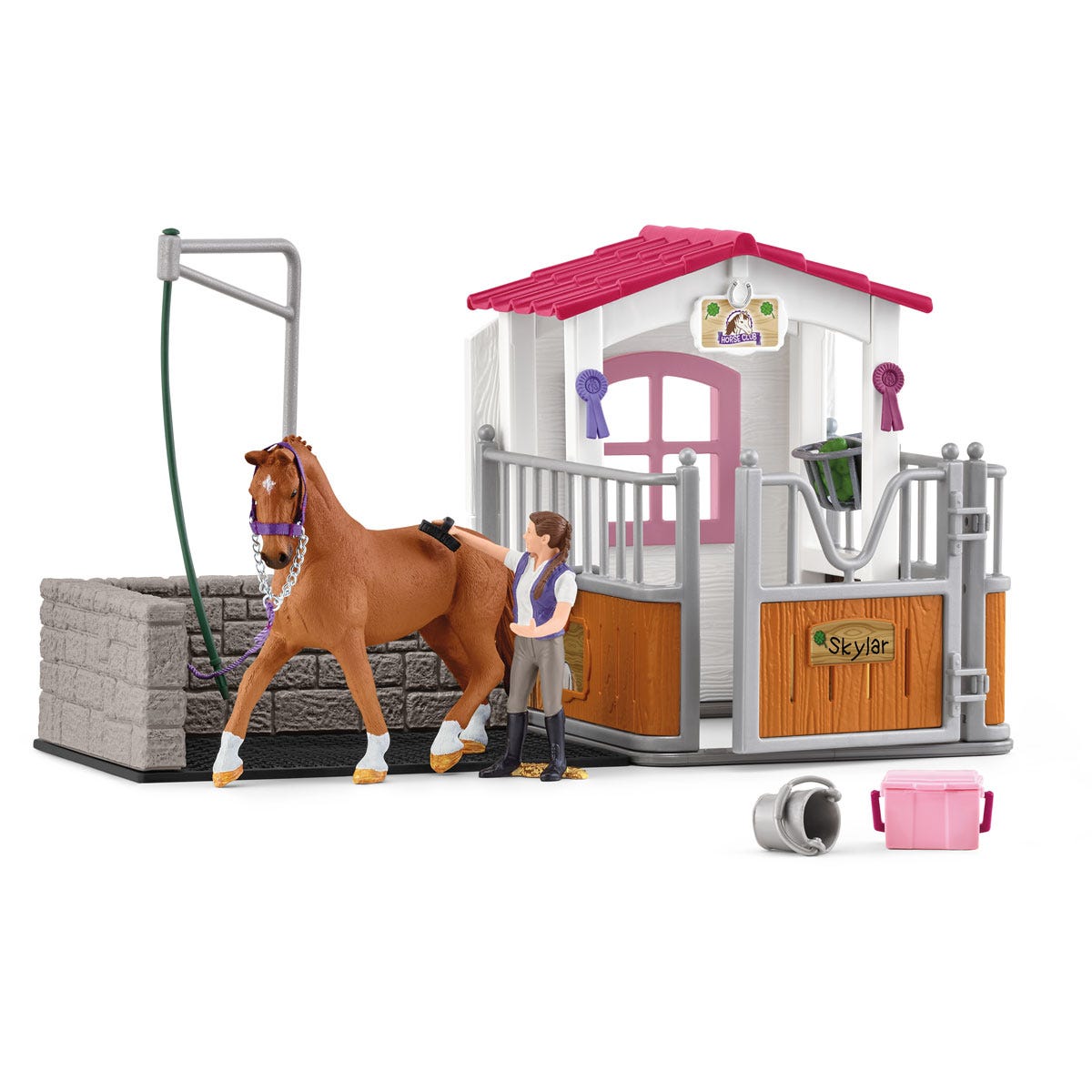 Wash station with horse stall
72177
Grooming your horses is an important responsibility. Lucky for you, chore time can be playtime, too, with the Wash Station and Horse Stall playset from Schleich Horse Club. Shampoo your horse, and don't forget to brush her with the curry comb. Phew, removing dust from a horse's mane and tail is hard work! Comes with a Hanoverian figurine, stable girl, horse stall and wash station, plus assorted accessories.
Delivery time approx. 2-5 business days

Free standard shipping on orders $40+

Free returns can be made within 30 days.

This item cannot be shipped to APO/FPO/DPO boxes.

PO BOX orders will ship USPS and processing time may exceed 2 business days.
Features & Functionality
For play as infinite as the imagination
Horse stall with removable roof.
Stall door opens and closes!
Stall comes with hay rack and drinking trough!
Stickers and sign for decorating!
Stable Girl can hold accessories!