Mobile Vet with Hanoverian Foal
Skip to product information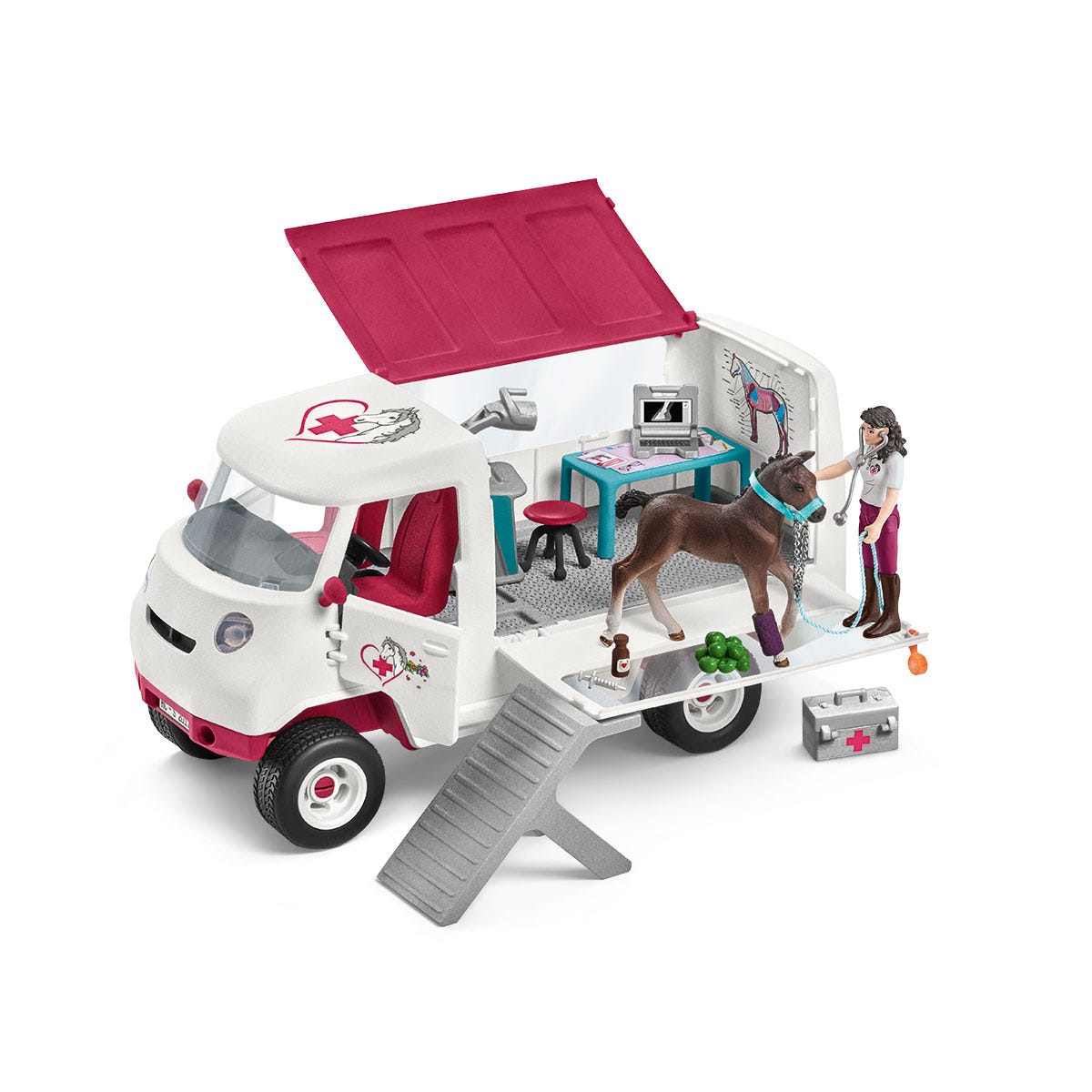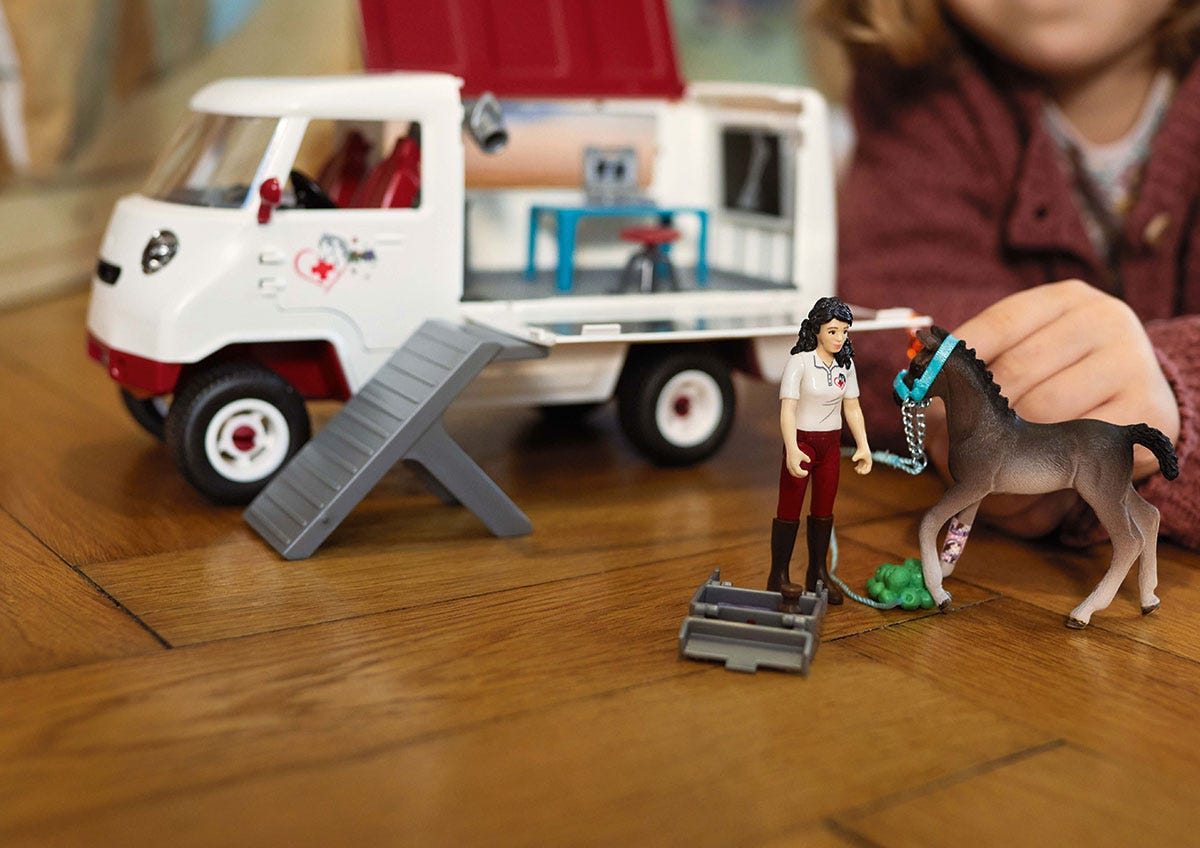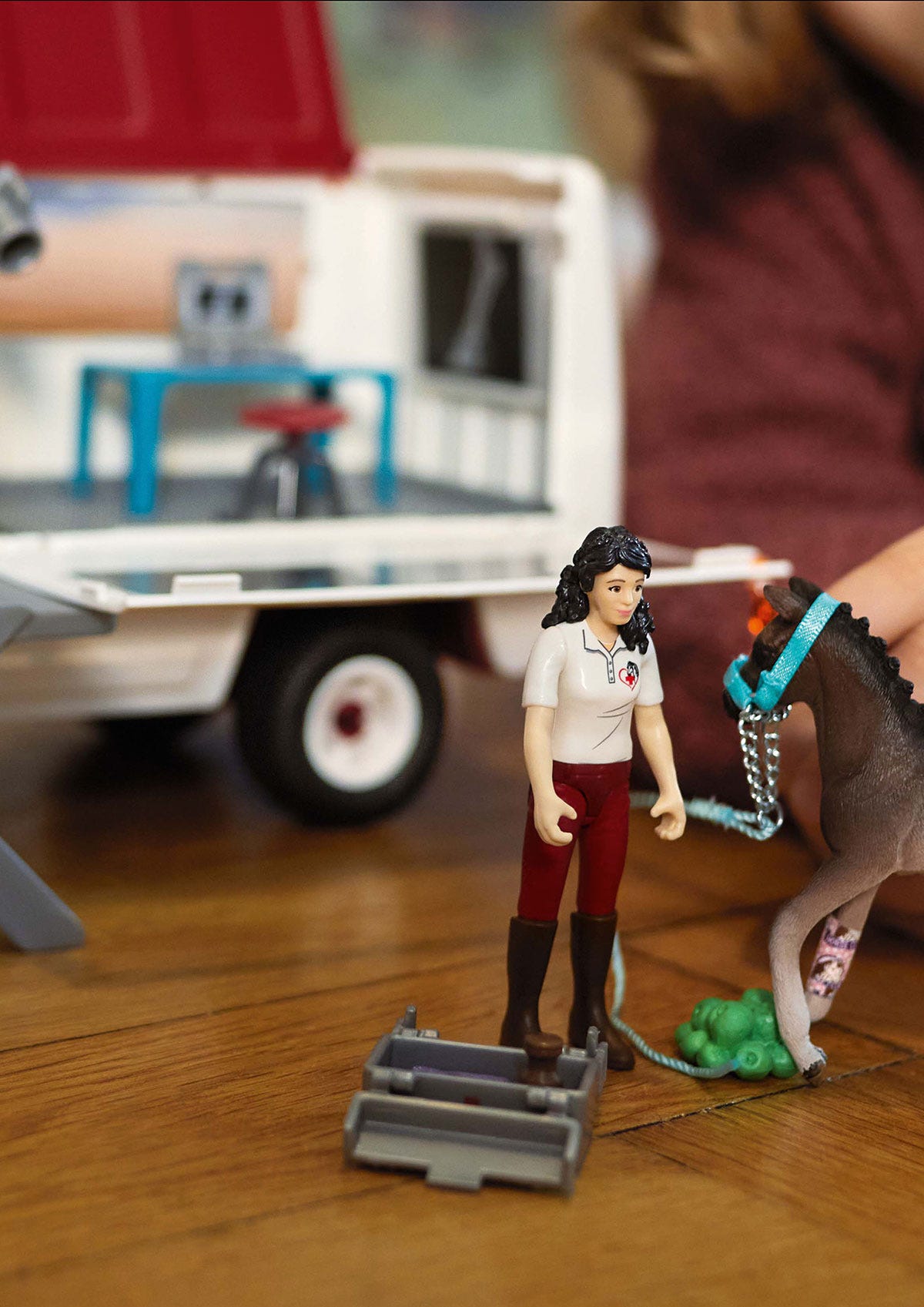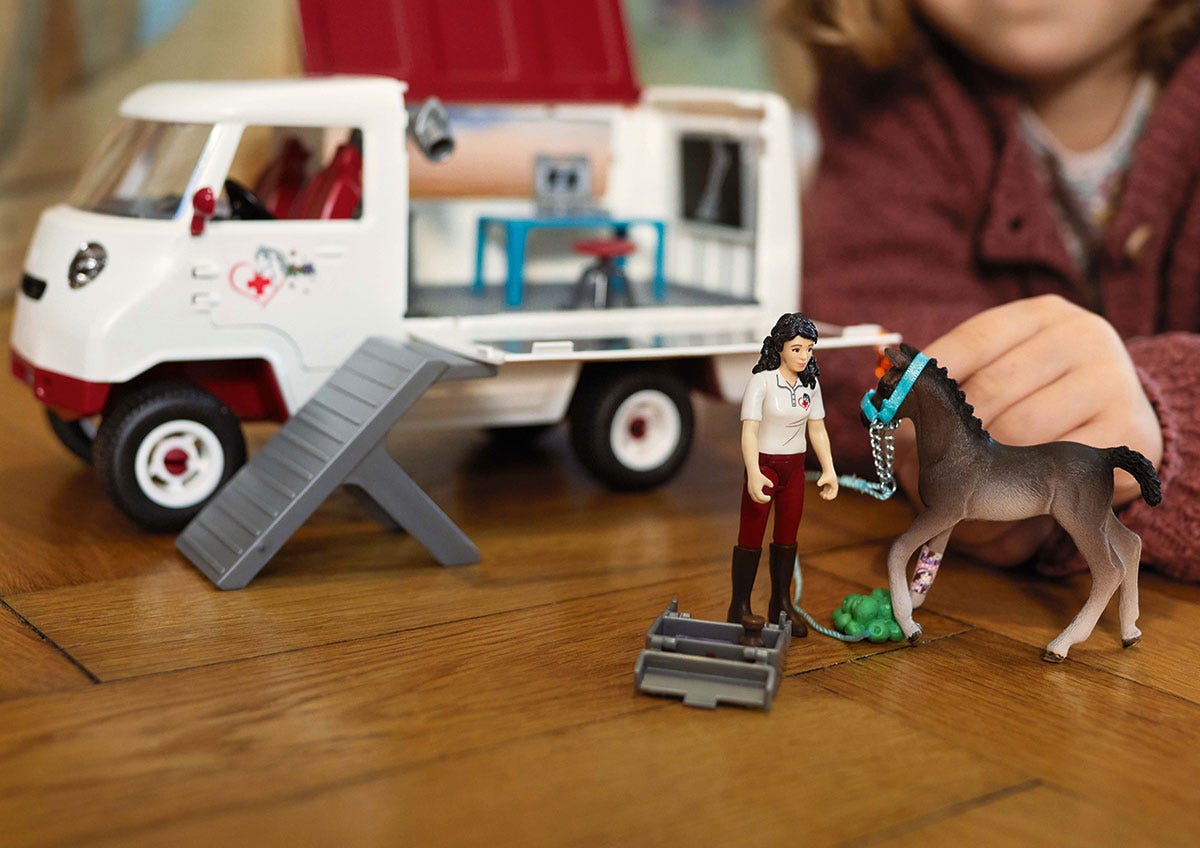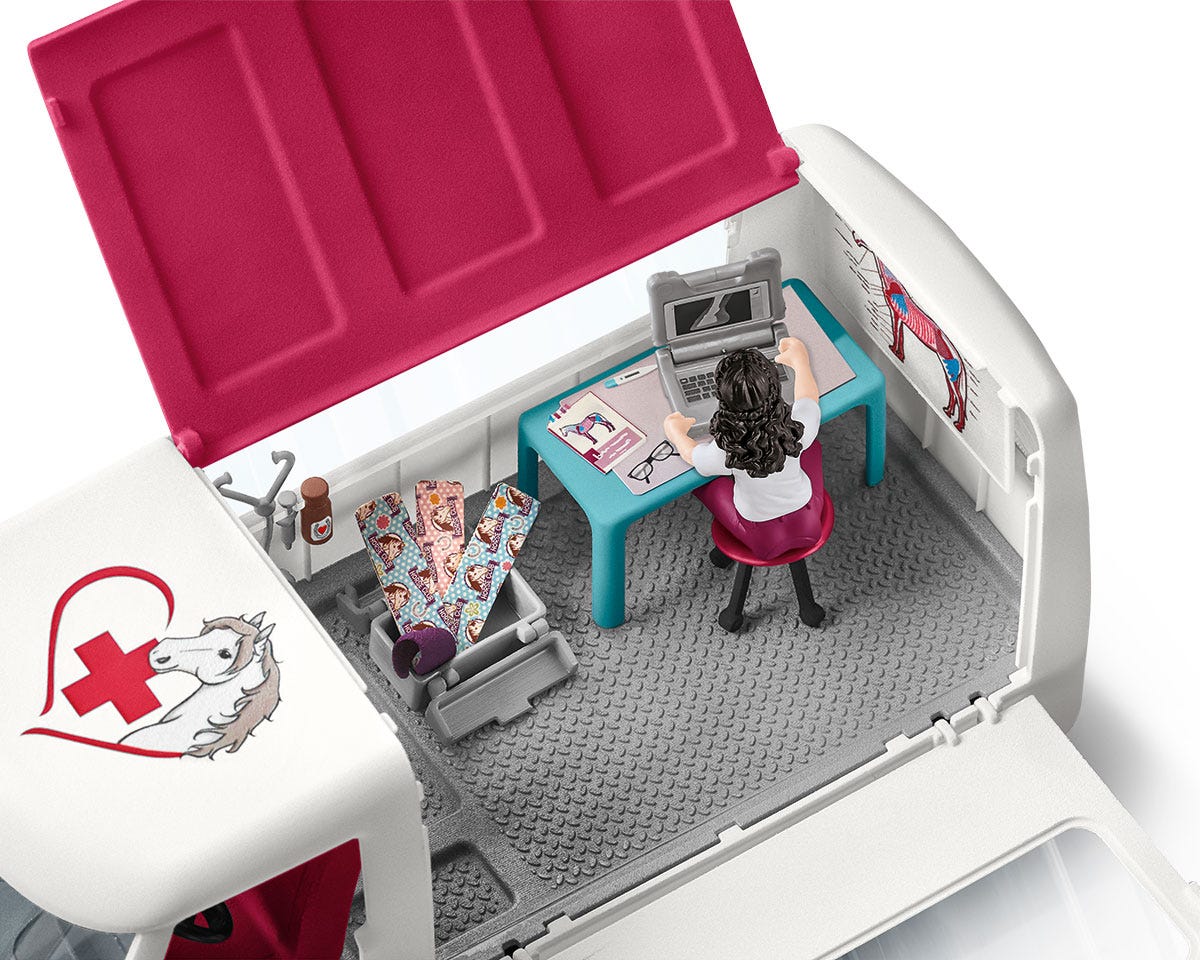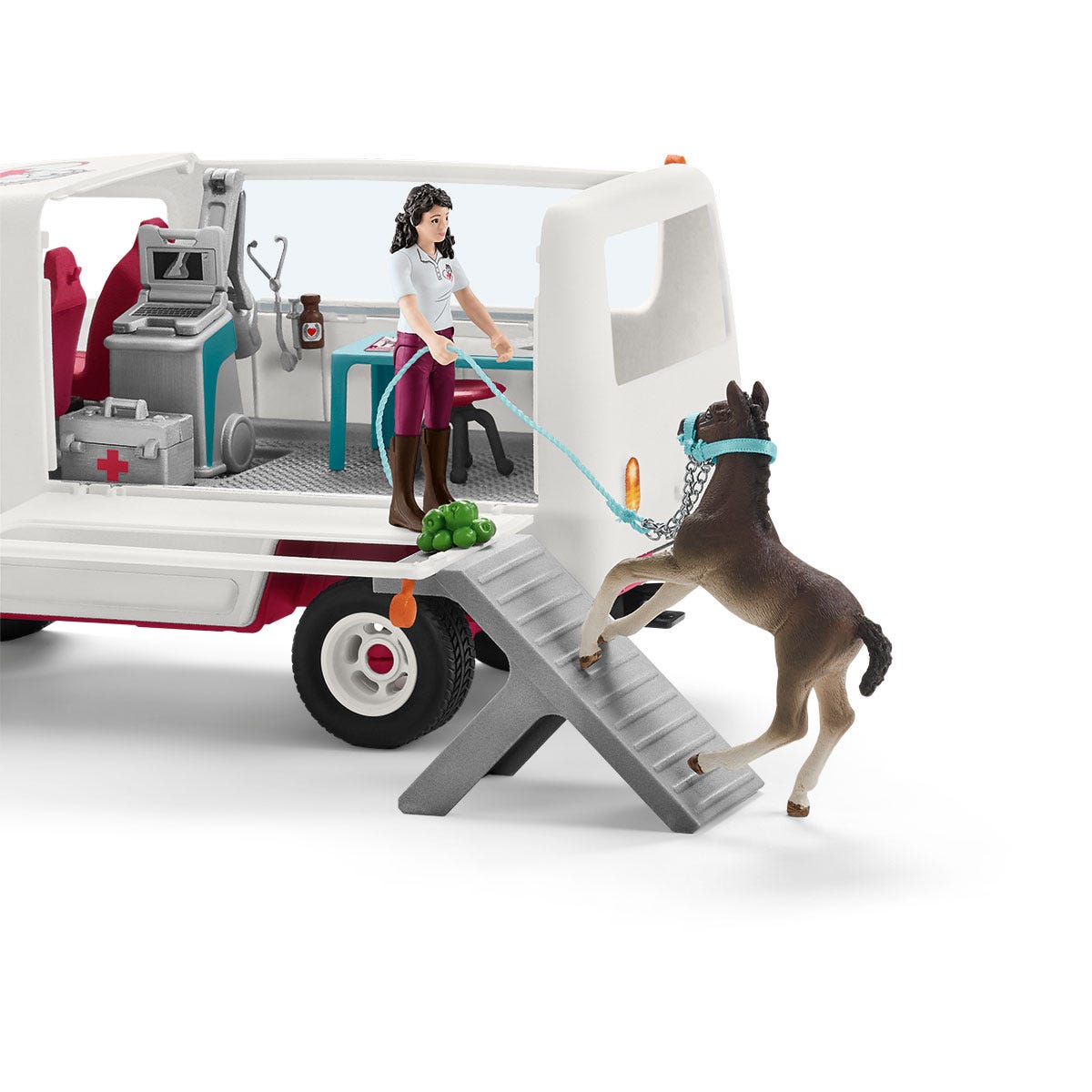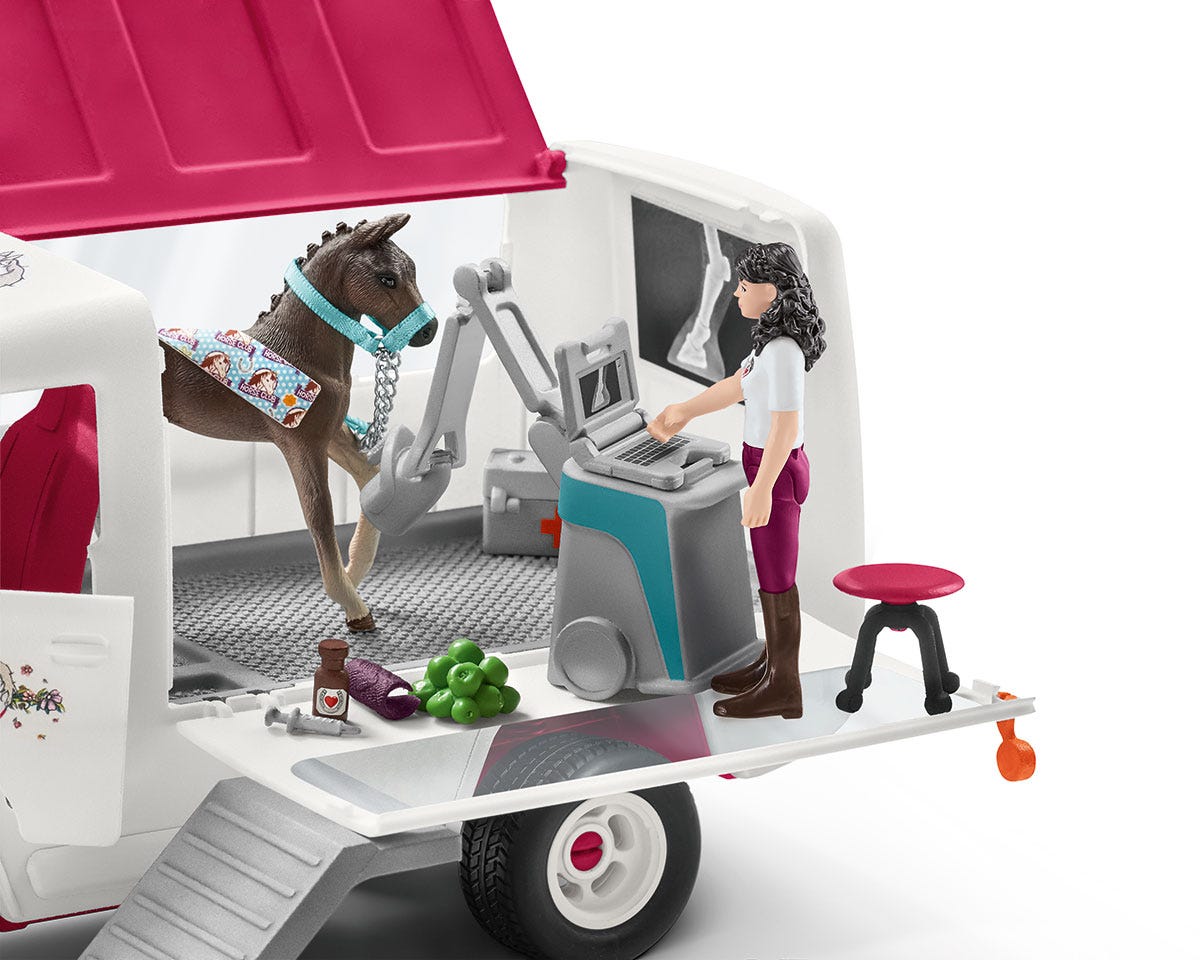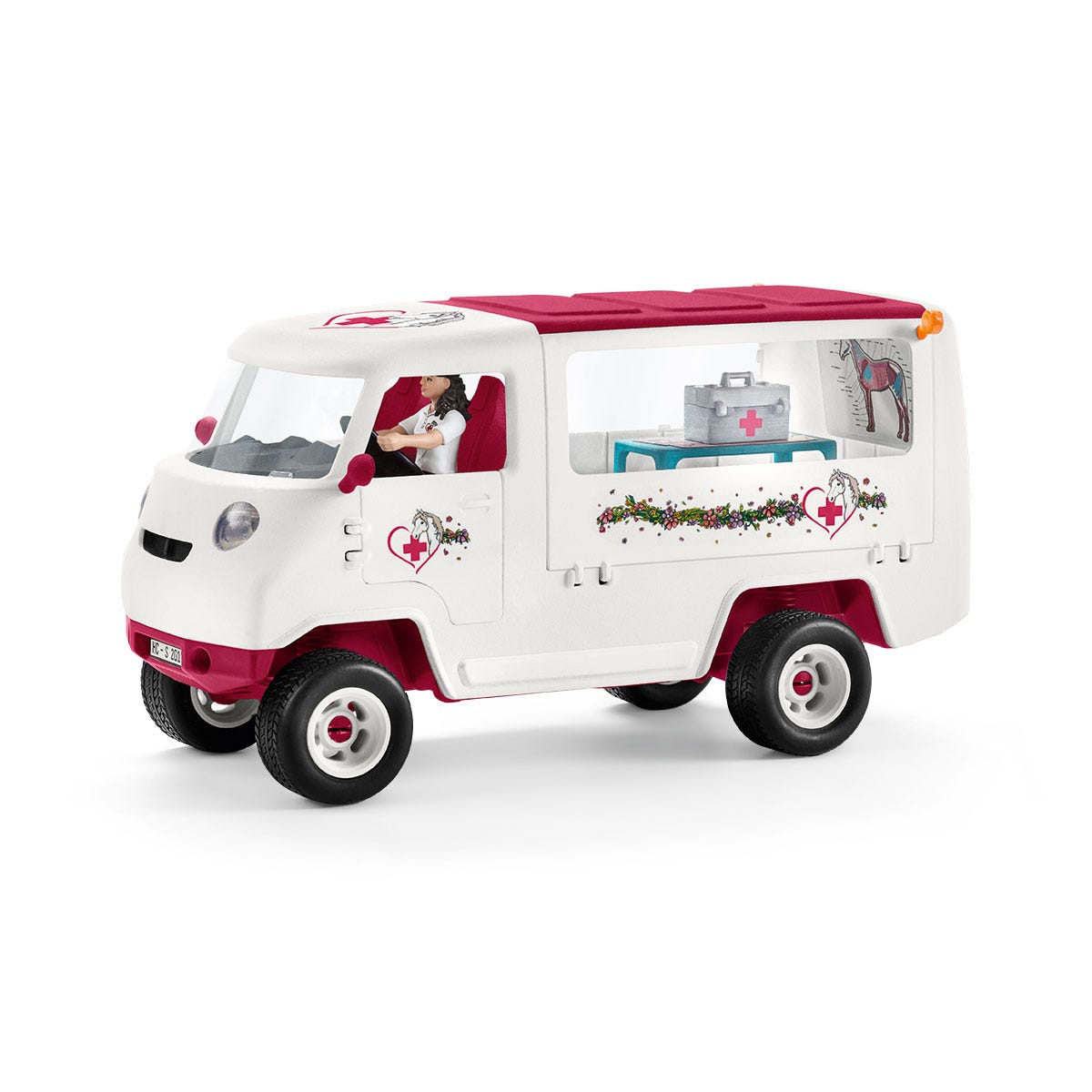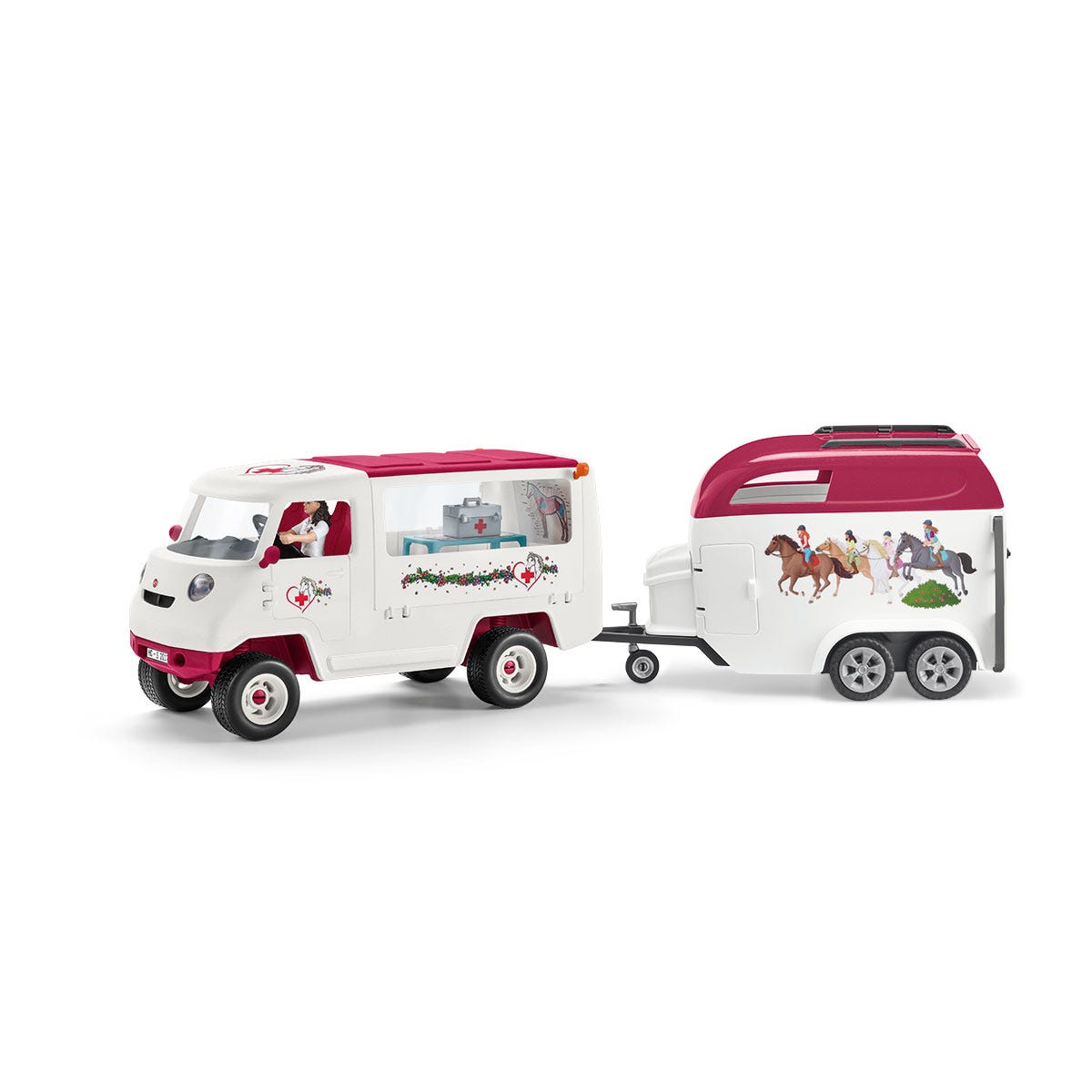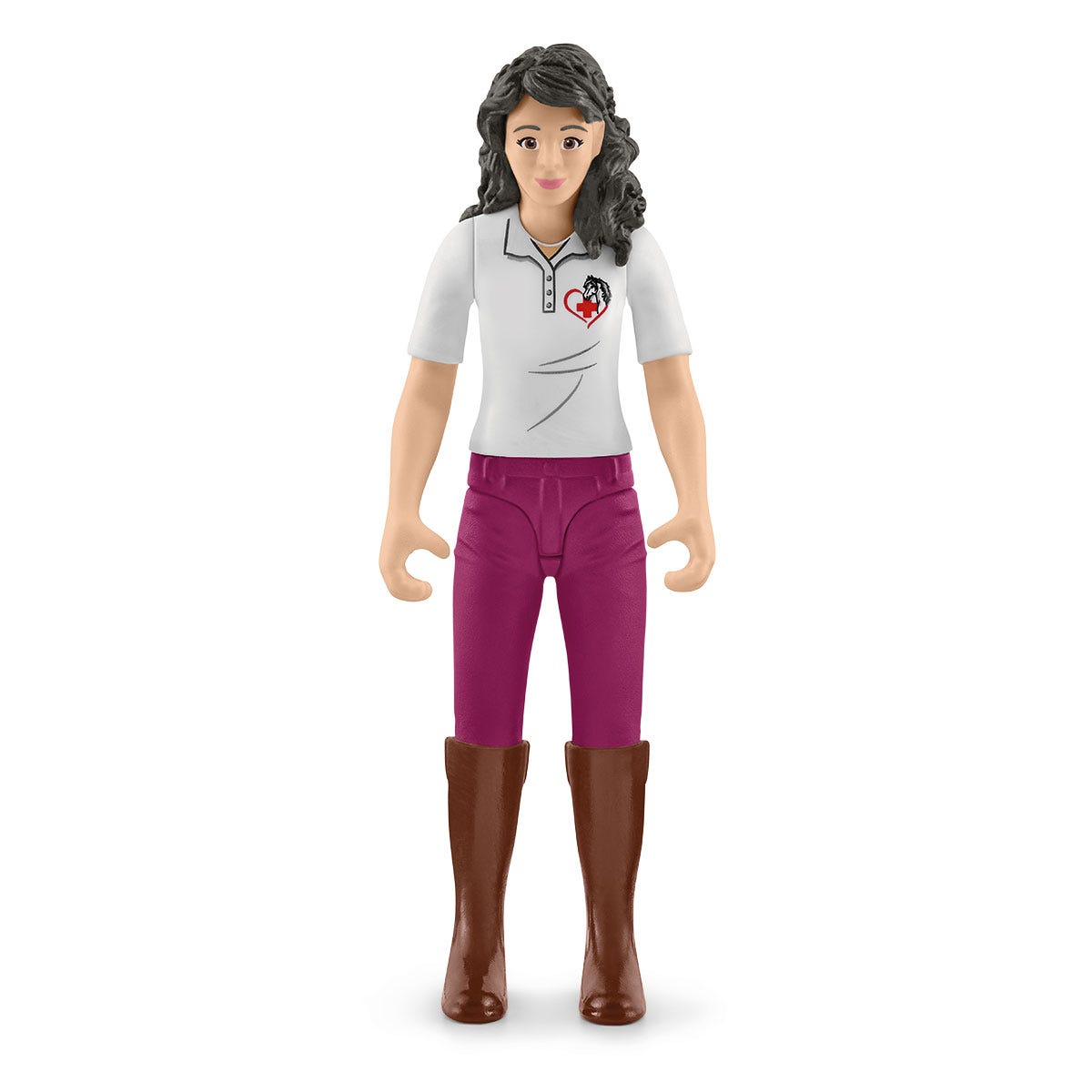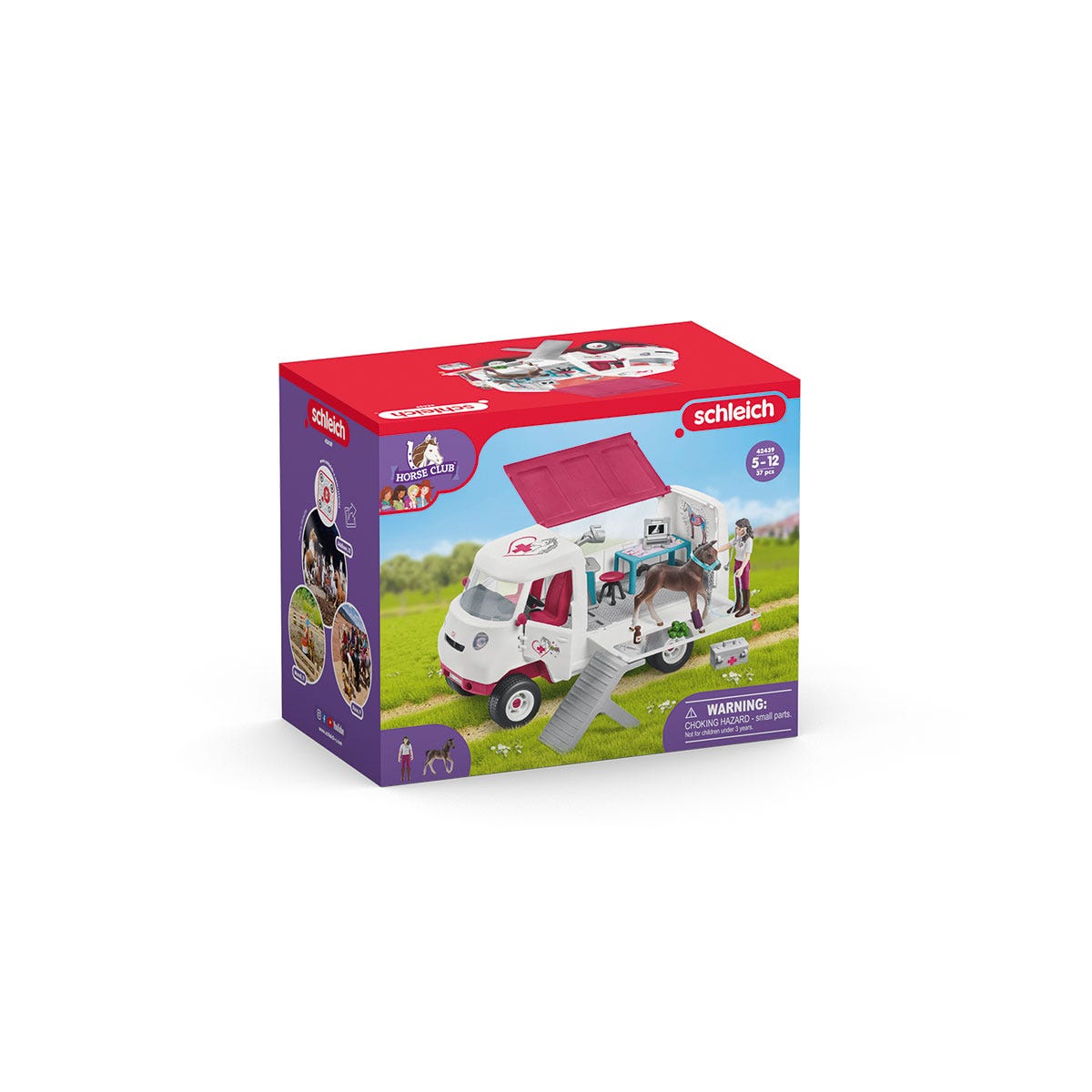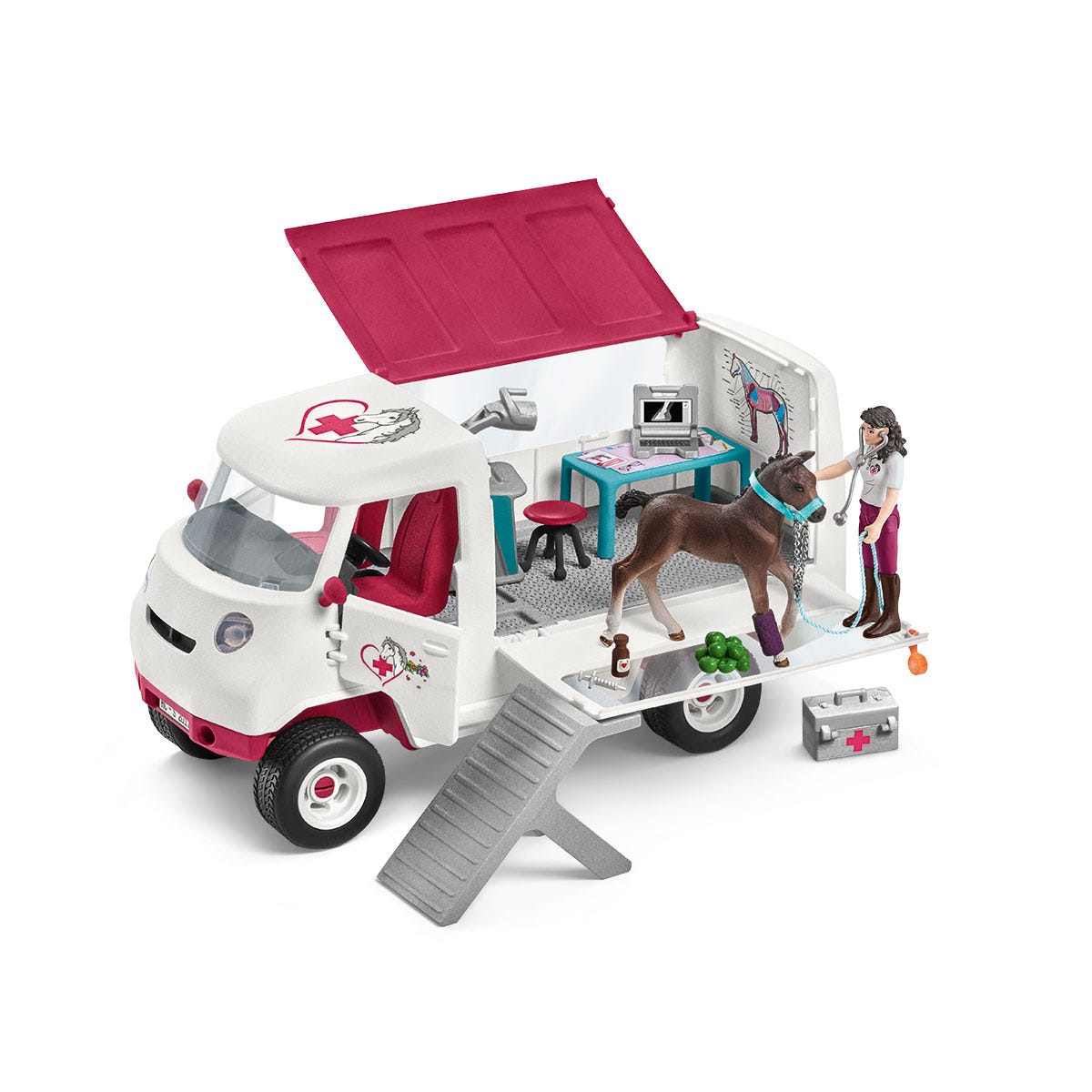 Mobile Vet with Hanoverian Foal
42439
Oh no! The Hanoverian foal is injured...the veterinarian is on the way! The Horse Club Mobile Vet playset is winner of the PAL Award 2018 Winner and The Toy Insider 2017 Top Holiday Toy. The playset has been updated with a posable veterinarian figurine and also includes a toy Hanoverian, a horse bandage, and tons of veterinary toy accessories. A great gift for aspiring veterinarians and horse lovers ages 5 and up.
Delivery time approx. 2-5 business days

Free standard shipping on orders $40+

Free returns can be made within 30 days.

This item cannot be shipped to APO/FPO/DPO boxes.

PO BOX orders will ship USPS and processing time may exceed 2 business days.
Features & Functionality
For play as infinite as the imagination
Roof can be opened!
Terrace can be unfolded!
Lots of play functions on the topic of healing/patching up/playing doctor.
Foal can walk up the ramp!