6-Piece Baby Farm Animal Bundle
New
Bundle Savings
Special
Skip to product information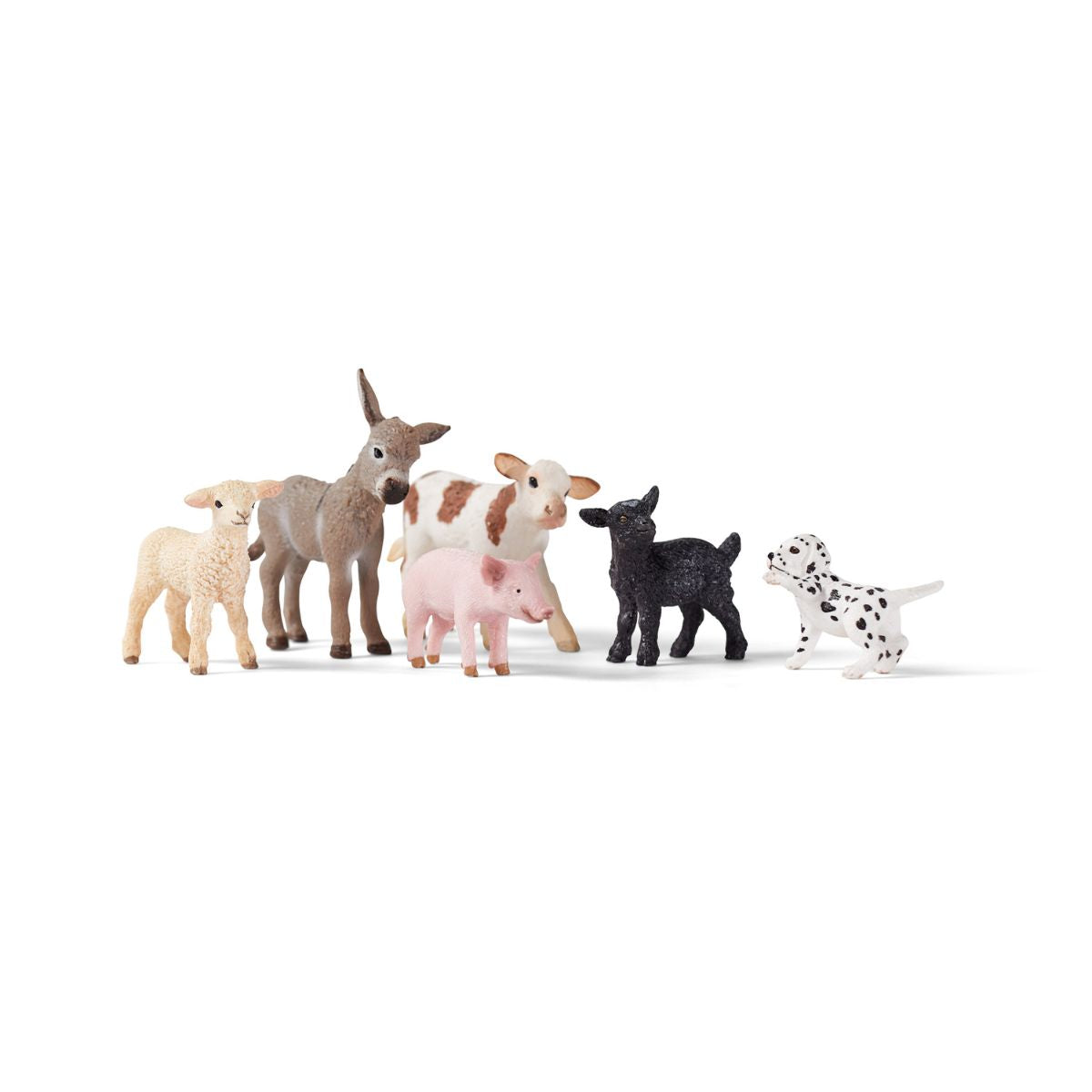 6-Piece Baby Farm Animal Bundle
77534
Save 28% when you buy this bundle! Children become acquainted with the most well-known farm animals with the FARM WORLD 6-Piece Farm Baby Animal Toy Set. The life-like schleich animals have intricate detail and stimulate children's minds to play creatively, allowing them to come up with their first imaginative farm stories. Get woken up at the crack of dawn by the rooster! It's time to milk the cows, shear the sheep and feed the donkey!
Delivery time approx. 2-5 business days

Free standard shipping on orders $40+

Free returns can be made within 30 days.

This item cannot be shipped to APO/FPO/DPO boxes.

PO BOX orders will ship USPS and processing time may exceed 2 business days.